What's on
Unique is an overused word. But it just might be appropriate for the City Gallery at Melbourne Town Hall. No other such space has offered a sustained program of free, regular exhibitions focused exclusively on central Melbourne, backed by an authentic collection and supported by loans and new commissions.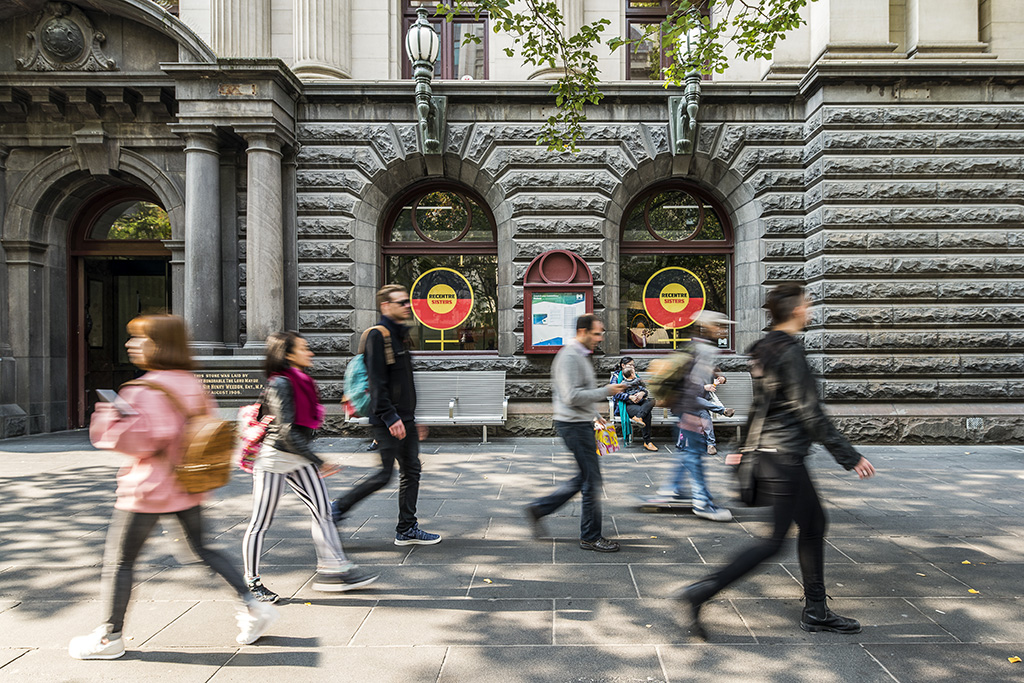 Some numbers: more than 50 exhibitions held since the gallery opened in 2002; an average of three exhibitions per year; the work of more than 300 living artists shown; considerably more than 1000 artworks, photographs and artefacts displayed.
Besides its symbiotic relationship with the City Collection, the gallery's hallmark is the quality of its curatorship and design. Many of its curators have spent years working in and around their subject, and the space gives a voice to them and the artists and other city documenters shown. No two shows look the same, and the prize-winning catalogues are coveted records of exhibitions.
CURRENT EXHIBITION
From Mundane to Friday: The Art of Everyday Melbourne
Curated by Kenny Pittock
In this exhibition, artist Kenny Pittock has worked with the Art and Heritage Collection to create an exhibition that imbues value and cultural meaning into otherwise disposable objects. From Mundane to Friday: The Art of Everyday Melbourne features works from a range of artists, including Elizabeth Gower, Lorraine Connelly-Northey, Ghost Net Art Project, Jesse Marlow, Patrick Pound, Louiseann King and Peter Atkins. Pittock himself is also there, giving permanency to fleeting moments by creating ceramic replicas of paper-based ephemera. He has replicated 25 shopping lists gathered during his fifteen-year career as a supermarket trolley boy, along with 19 signs found pasted on the front doors of businesses in the CBD on 28 March 2020 announcing their forced Covid-related closure.
Exhibition dates
20 April to 19 August 2022
Location
City Gallery, Melbourne Town Hall, 110 Swanston Street, Melbourne (enter via Customer Relations)
Opening hours
Weekdays 8.30am to 5.00pm
Closed Saturdays, Sundays and public holidays
Visit City Gallery to explore past exhibitions