What's on
Unique is an overused word. But it just might be appropriate for the City Gallery at Melbourne Town Hall. No other such space has offered a sustained program of free, regular exhibitions focused exclusively on central Melbourne, backed by an authentic collection and supported by loans and new commissions.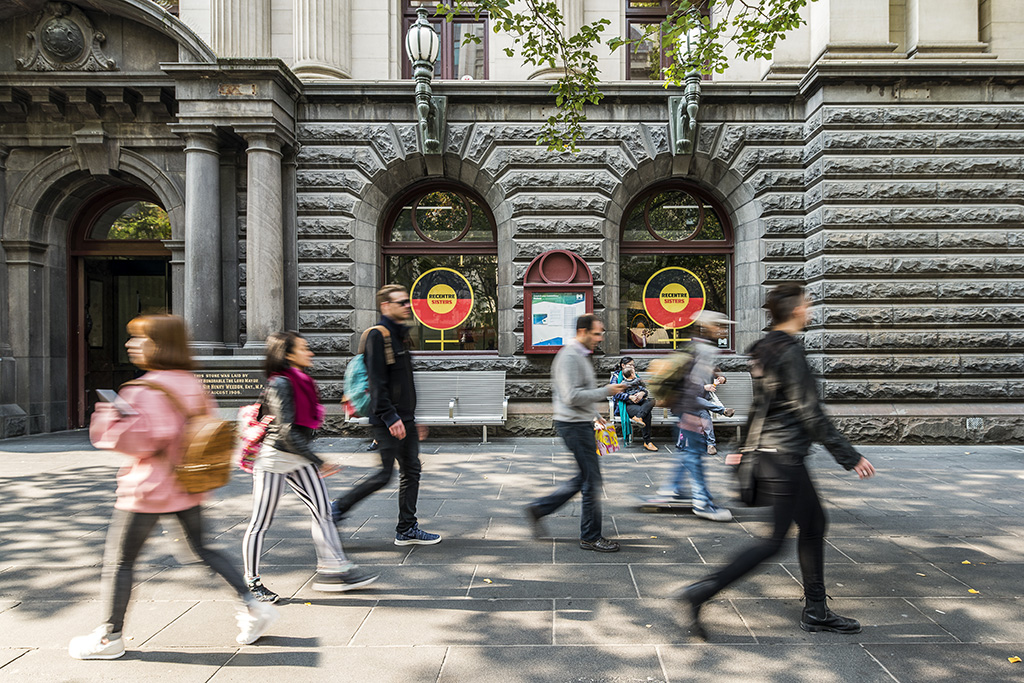 Some numbers: more than 50 exhibitions held since the gallery opened in 2002; an average of three exhibitions per year; the work of more than 300 living artists shown; considerably more than 1000 artworks, photographs and artefacts displayed.
Besides its symbiotic relationship with the City Collection, the gallery's hallmark is the quality of its curatorship and design. Many of its curators have spent years working in and around their subject, and the space gives a voice to them and the artists and other city documenters shown. No two shows look the same, and the prize-winning catalogues are coveted records of exhibitions.
UPCOMING EXHIBITION
Colonial Confusion
Curated by Megan Evans
Exhibition dates: 26 October 2023 –  26 February 2024
Location
City Gallery, Melbourne Town Hall, 110 Swanston Street, Melbourne (enter via Customer Relations)
Opening hours
Weekdays 8.30am to 5.00pm
Closed Saturdays, Sundays and public holidays
Visit City Gallery to explore past exhibitions
Sign up to receive news about City Gallery and public programs.