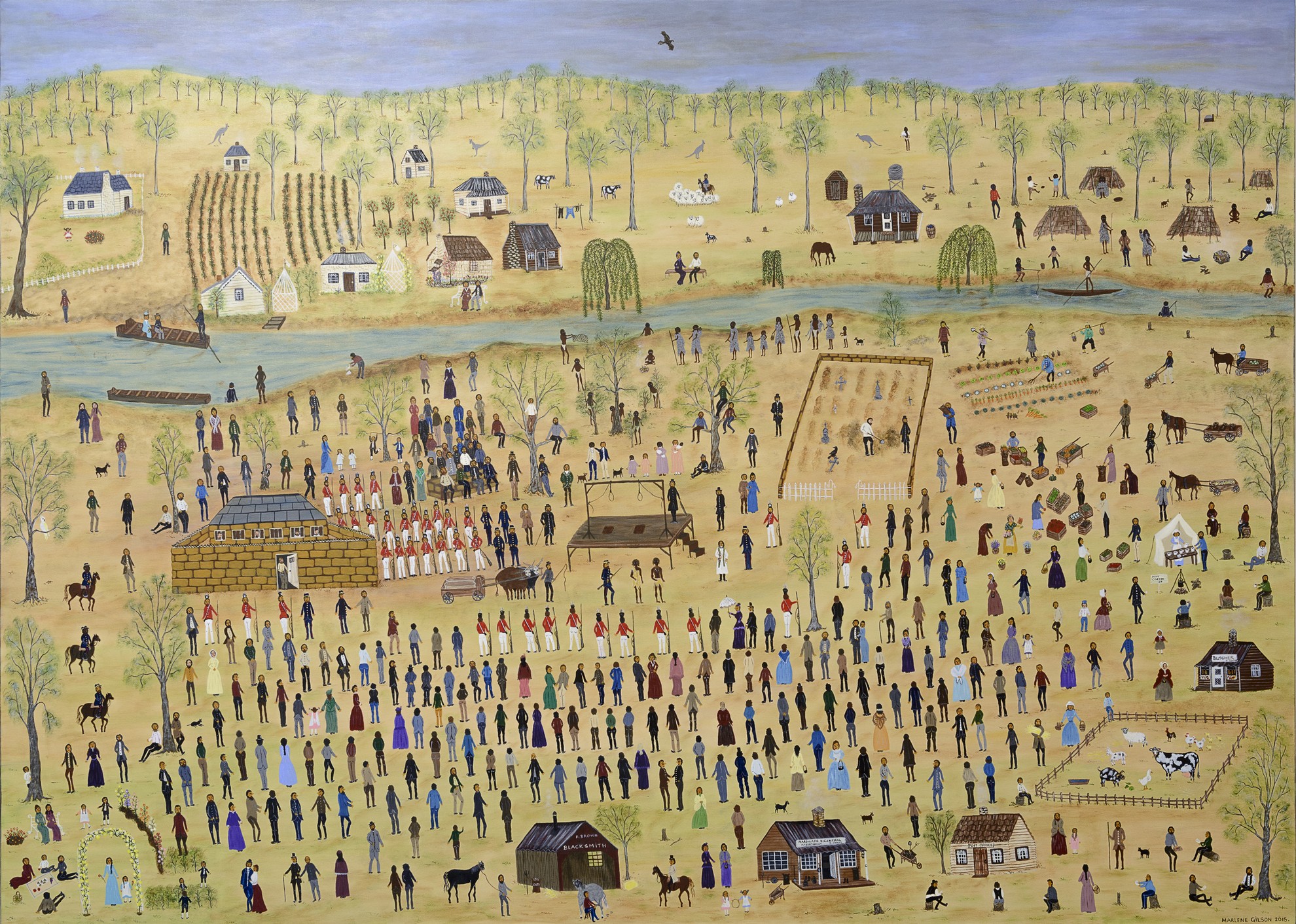 Marlene Gilson
Tunnerminnerwait and Maulboyheenner, 2015
acrylic on linen
142.5 x 198.5 cm
© Courtesy of the artist
Discover
There are many ways to see the City Collection, which is dispersed throughout the municipality. Public Art Melbourne is an exciting program focused on commissioning new public artworks, both permanent and temporary. Public art and memorials are outdoors and can be accessed at any time.
View the Public art and memorials map as a guide to locations.
City Gallery at Melbourne Town Hall has a program of exhibitions featuring items from the collection. Exhibition launches, tours and other special events turn the spotlight on elements of the collection.
The collection store is open by arrangement to researchers with a specific line of inquiry. Please contact citycollection@melbourne.vic.gov.au.
Visit Public Art Melbourne.
Read our Essays to learn more about the collection.
Melbourne Town Hall tours a grand city artefact and the setting for some of the collection's best paintings, heritage items and contemporary art.
Collection items are on display in several City of Melbourne buildings: Boyd Community Hub (South Melbourne), Kensington Town Hall, Kathleen Syme Library and Community Centre (Carlton), Arts House (North Melbourne), Meat Market (North Melbourne), and the Council House 1 and 2 buildings (central city).
There are no scheduled events at this time, please check later for details.