City Gallery catalogues
Some numbers: more than 50 exhibitions held since the gallery opened in 2002; an average of three exhibitions per year; the work of more than 300 living artists shown; considerably more than 1000 artworks, photographs and artefacts displayed.
Besides its symbiotic relationship with the City Collection, the gallery's hallmark is the quality of its curatorship and design. Many of its curators have spent years working in and around their subject, and the space gives a voice to them and the artists and other city documenters shown. No two shows look the same, and the prize-winning catalogues are coveted records of exhibitions.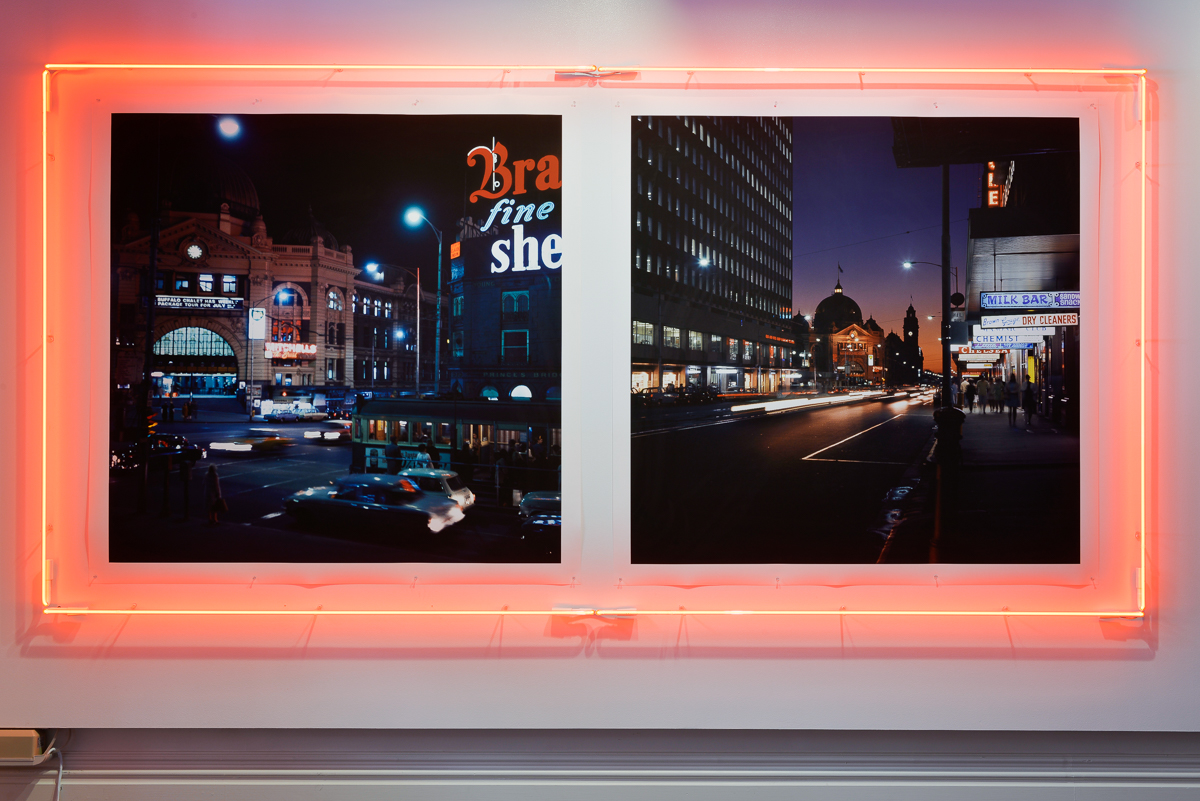 Image
City Gallery installation, 2016
At Dusk, Under the Clocks: The rediscovered photo-archive of Angus O'Callaghan
Curated by Kyla McFarlane
City Gallery catalogue essays and catalogues